Samsung Galaxy A04 Price In Nigeria
Every smartphone manufacturer, including Samsung, produces smartphones based on three classes. We have mid-range devices, flagships, and entry-level devices.
This is the Samsung Galaxy A04, the younger brother to the Samsung Galaxy A04s and the Samsung Galaxy A04e. All three devices belong to the entry-level market, mainly for people who are not heavy users.
If you want to buy the Samsung Galaxy A04 but you just wanted to know its price in Nigeria and full specifications, then this post is for you.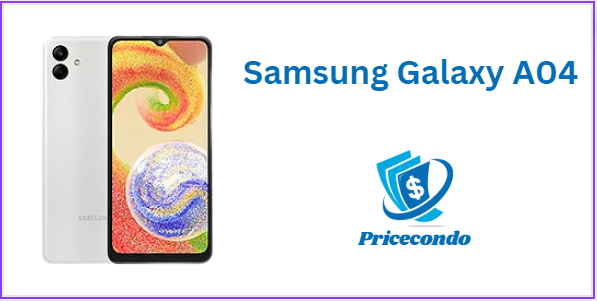 Samsung Galaxy A04 Price In Nigeria
The Samsung Galaxy A04 price in Nigeria is ₦88,000 for the base model with 3GB of RAM and 32GB of internal storage. The 4GB version with 64GB of storage costs around ₦99,900, and both are expandable by SD card.
| Samsung Galaxy A04 | Price In Nigeria |
| --- | --- |
| 3GB RAM + 32GB | ₦88,000 |
| 4GB RAM + 64GB | ₦99,900 |
Samsung Galaxy A04 Price In Nigeria
Just like I said earlier, the Samsung Galaxy A04 is an entry-level device. It's made for the entry-level market, which means that the people or the target market for this particular device are people who are not heavy users.
These are people who would just randomly want to make some calls or have some text messages on WhatsApp or even normal text messages and not do so much.
Samsung Galaxy A04 Full Specifications
| | |
| --- | --- |
| BASIC INFO | |
| Name | Samsung Galaxy A04 |
| Model | SM-A045F |
| Launch Date | August 24th, 2022 |
| DISPLAY |  |
| Type of Screen | PLS LCD |
| Size Of Screen | 6.5 inches |
| Resolution | 720 x 1600 |
| DESIGN |  |
| Weight | 192g |
| Dimensions | 164.4 x 76.3 x 9.1mm |
| Build Material | Glass front, plastic back, and frame |
| PLATFORM |  |
| Software | Android 12, running on One UI Core 5.0 |
| Processor | MediaTek's Helio P35 |
| CAMERA |  |
| Main | 50MP |
| Depth | 2MP |
| Selfie | 5MP |
| Video recording | 1080p@30fps |
| MEMORY |  |
| RAM |  3GB, 4GB, 6GB, 8GB |
| Internal storage | 32GB, 64GB, 128GB |
| BATTERY |  |
| Capacity |  5000mAh |
| Type | Li-PO |
| OTHERS |  |
| Fingerprint | No |
| Face ID | Yes |
| Colors | White, Copper, Black, Green, |
| SIM | Dual Nano SIM |
| FM Radio | ….. |
| 3.5mm jack | Yes |
Samsung Galaxy A04 Full Specifications
CHECK OUT:
Design & Build Quality
Samsung Galaxy A04 comes with a plastic design or plastic build in general. It has a plastic frame and a plastic back, which is more of a fingerprint magnet. it comes with a glass front, which houses the Infinite-V display, as Samsung calls it. An Infinite-V with the V housing the 5-megapixel selfie camera, which we will be getting into in a bit.
it doesn't come with a fingerprint scanner, what it has instead is face ID and the other traditional unlocking methods, which are pin, pattern, and password.
The Samsung Galaxy A04 has buttons in normal places. There's the volume rocker button, the power button, a USB Type-C charging port, and a headphone jack for wired headphones, if you're somebody into that. There are microphone ports, one down beside the USB Type-C charging port, and one above the device, closer to where the earphone grille is.
The device has support for two nano SIM cards with an additional slot for expandable storage of up to one terabyte. This device is quite similar to the Samsung Galaxy A04s, which is its brother. But the main difference with the design is the fact that this comes with a dual camera setup, whereas the Samsung Galaxy A04s comes with a triple rear camera setup.
Display
The display on the Samsung Galaxy A04 is an IPS panel at 720p. Unlike the Samsung Galaxy A04s, this doesn't have a high refresh rate. It's capped at 60 hertz.
When you're indoors, consuming content is very great because it gets extremely bright to visualize (that's the word). For most other things on the screen, consuming content is nothing but the best, even though it's an LCD panel. I still enjoy consuming content on the Samsung Galaxy A04.
Processor, Performance & RAM
When it comes to performance, the Galaxy A04 is powered by MediaTek's Helio P35 processor, which is an entry-level chipset for entry-level devices. It comes coupled with three gigs of RAM and 4 gigabytes of RAM, together with 32, 64, and 128 gigabytes of internal storage. I did witness some minimal stutter and lag when setting up the device afresh, but after setting it up, I got an update with which I updated, and I haven't witnessed that stutter and lag any longer.
I also went ahead, with the help of RAM Plus, to bump it up with an additional 4 gigs of RAM, and in total, I have 7 gigs of RAM on this device, which holds up pretty well. Although I will ask that you lower expectations for this device because it wasn't made for people who are into high-performing devices.
People who are into making phone calls, doing some light internet browsing, and to some extent taking some cool videos and photos with their devices.
If you want a high-performing device, you can go ahead and go for the Samsung Galaxy A53, the A73, or most of the higher devices that do high-end games like Call of Duty Mobile and Apex Legends. They won't be the best to run on such a device, even though it will run on the device, you might encounter lags here and there.
Camera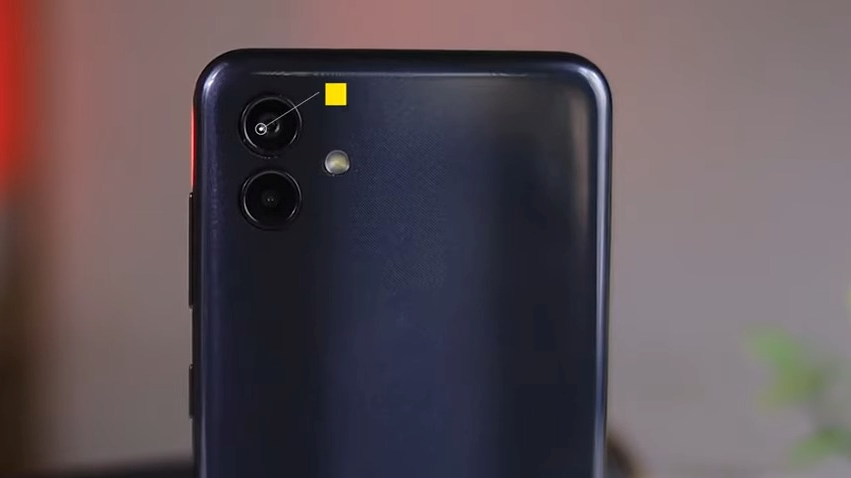 The cameras on this device are dual cameras and a selfie camera, with the dual cameras having a 50-megapixel main camera lens and a 2-megapixel lens for okay or portrait shots. The rear cameras on the device shoot video up to 1080p at 30 FPS. In good lighting conditions, you get some great video outputs from this device.
Samsung Galaxy A04 did something really, really compelling that I really admire on the device. Unlike some other devices I've tested out there, this doesn't have shutter lag. For those of you who don't know what shutter lag is, it's just you tapping the button to take a picture, taking some time on some devices, but this snaps it very fast.
The Samsung Galaxy A04 produces pictures that are quite okay for its price point. The pictures come out not too saturated but with more highlights coming out of the device.
Battery Life & Charging
The main powerhouse on this device is the battery, which is one department that does extremely well on the device. Capped at 5,000 milliamp-hours, if you're somebody who is not a power user, the battery on there is great. It comes supported with USB Type-C fast charging, which does extremely well to help support the device and power it up with some level of fast charging, of 15 watts.
Conclusion
Let us know in the comment section if you are getting one or if you're looking at getting its higher brother, which is the Samsung Galaxy A04s, which I really would recommend. One of our admins will be there to reply to you.