Sony Headphones Price in Nigeria
Sony headphones have become a popular choice among music enthusiasts and audio lovers in Nigeria. Known for their excellent sound quality, comfort, and innovative features, Sony offers a wide range of headphones suitable for different people with different budgets.
If you want to buy Sony headphones but you want to first know the prices and compare them with your budget to help you make the best buying decision, then you are at the right place.
Sony Headphones & Prices In Nigeria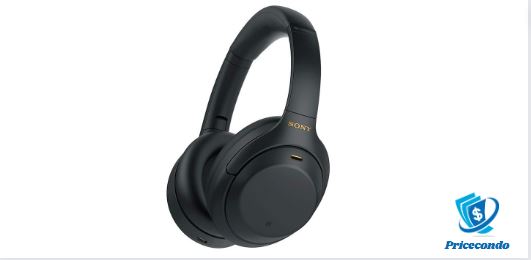 You can buy Sony headphones starting from ₦30,000 –  ₦400,000 depending on the type and specifications. We are going to tabulate the various Sony headphones and their prices below, so choose the price and specs that suits your budget.
| Sony Headphones | Prices In Nigeria | Design |
| --- | --- | --- |
| Sony WH-1000XM5 | ₦390,000 – ₦400,000 | |
| Sony WF-1000XM4 | ₦180,000 – ₦240,000 | |
| Sony WI-C400 | ₦60,000 – ₦90,000 | |
| Sony WH-XB700  | ₦85,000 – ₦90,000 | |
| Sony WF-XB700 | ₦55,000 – ₦60,000 | |
| Sony Ambie Sound Earcuffs | ₦190,000 – ₦210,000 | |
| Sony MDR-XB450AP  | ₦30,000 | |
Sony Headphones & Prices In Nigeria
SEE ALSO:
Sony Headphones Features
Sony headphones are known for their exceptional audio quality, comfort, and advanced features. Here are some notable features commonly found in Sony headphones:
High-Quality Sound: Sony headphones have outstanding audio performance. They incorporate advanced audio technologies, such as high-resolution audio support, powerful drivers, and precise sound tuning, to deliver immersive and detailed sound reproduction.
Noise Cancellation: Many Sony headphones feature active noise cancellation (ANC) technology. ANC helps to block out external noise, allowing you to enjoy your music without distractions. Sony's noise cancellation technology is particularly effective and can be adjusted to suit different environments.
Wireless Connectivity: Sony offers a range of wireless headphones that utilize Bluetooth technology for seamless and convenient connectivity. They allow you to connect wirelessly to your devices, such as smartphones, tablets, and computers, providing freedom of movement and eliminating the hassle of tangled wires.
Battery Life: Sony headphones typically have long-lasting battery life, ensuring you can enjoy your favorite music for extended periods without interruption. They also come with quick-charging capabilities, allowing you to get several hours of playback with just a short charging time.
Comfort and Design: Sony pays attention to comfort and design, ensuring their headphones are ergonomic and stylish.
They incorporate adjustable headbands, cushioned ear cups, and lightweight materials, providing a comfortable fit even during extended listening sessions. Sony headphones also come in various styles and color options to suit different preferences.
Types of Sony Headphones Available in Nigeria
Sony Over-Ear Headphones
Sony over-ear headphones are designed to provide exceptional comfort for extended listening sessions. They typically cover the entire ear, creating a sealed environment that helps block out external noise.
This type of headphone is ideal for individuals who prioritize audio quality and immersive experiences. Some popular models include the Sony WH-1000XM4, Sony WH-CH710N, and Sony WH-XB900N.
Sony In-Ear Headphones
If you prefer a more compact and portable option, Sony in-ear headphones are a great choice. These headphones fit snugly inside the ear canal, offering excellent noise isolation and a secure fit.
Sony in-ear headphones come in various designs, including wired and wireless options. Notable models include the Sony WF-1000XM4, Sony WI-C600N, and Sony WF-SP800N.
Sony Wireless Headphones
Wireless headphones have gained immense popularity due to their convenience and freedom from tangled wires. Sony wireless headphones utilize Bluetooth technology to connect with your devices, allowing you to enjoy music or take calls without being tethered to your smartphone or audio source.
Sony offers a range of wireless headphone options, including over-ear and in-ear models with features like active noise cancellation and long battery life.
Where to Buy Sony Headphones in Nigeria
Sony headphones are widely available in Nigeria through various retail outlets, both online and offline. Here are some popular options where you can purchase Sony headphones:
Authorized Sony Retail Stores: Visit official Sony retail stores or authorized dealers in your city to check out the Sony headphones and receive expert guidance.
E-commerce Websites: You can also order from Online platforms like Jumia, Konga, and Amazon. make sure you compare prices, read customer reviews, and make purchases from the comfort of your home.
Electronics Stores: Check out renowned electronics stores such as Slot, Game, and Spar for a physical shopping experience. These stores often have dedicated audio sections where you can find Sony headphones.
Before Buying any Sony Headphones, make that the seller offers genuine Sony products. Also, make some research on the price and compare it with other sellers before buying.