Asus Zenbook S13 OLED (UX5304) Price In Nigeria
This is the Asus Zenbook S 13 OLED, and Asus says it's one centimeter and 1 kg in weight. Let's verify that. Wow, it's true! It also comes with a 2.8k OLED HDR Nano Edge display that produces ultra-vivid colors.
It's an Intel Evo-certified laptop, delivering uncompromising performance in this ultra-thin and light chassis. So it's thin and light, but how well does it perform, and is it worth buying? we will see to that later after listing the price.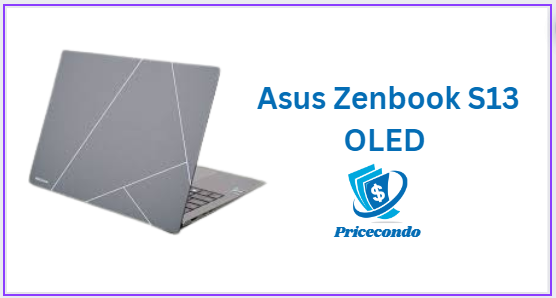 Asus Zenbook S13 OLED (UX5304) Price In Nigeria
The Asus Zenbook S13 OLED (UX5304) price in Nigeria is ₦799,990. But you can visit the nearest authorized Asus retailer for more enquiries or you can decide to order it from any online market store.
| Asus Zenbook S13 OLED | Price In Nigeria |
| --- | --- |
| 16GB LPDDR5 RAM + 1TB | ₦799,990 |
Asus Zenbook S13 OLED Price In Nigeria
Asus Zenbook S13 OLED (UX5304) Full Specifications
| BASIC INFO | |
| --- | --- |
| Display | |
| Type | OLED |
| Size | 13.3-inch |
| Resolution | 2880 x 1800 |
| Refresh Rate | 60Hz |
| Processor | Intel Core i7-1355U or Intel Core i5-13500H processor |
| RAM | 8GB, 16GB, or 32GB of LPDDR5 RAM |
| Storage | 1TB PCIe Gen 4×4 SSD |
| Graphics | Intel Iris Xe Graphics |
| Ports | 2x Thunderbolt 4 USB Type-C ports, 1x USB 3.2 Gen 2 Type-A port, HDMI 2.1 port, and 3.5mm audio jack |
| Connectivity | Wi-Fi 6E, Bluetooth 5.3 |
| Battery | 63-watt-hour battery |
| Weight | 1.06kg |
| Dimensions | 302.6 x 201.2 x 11.8 mm |
Asus Zenbook S13 OLED Full Specifications
CHECK OUT:
Unboxing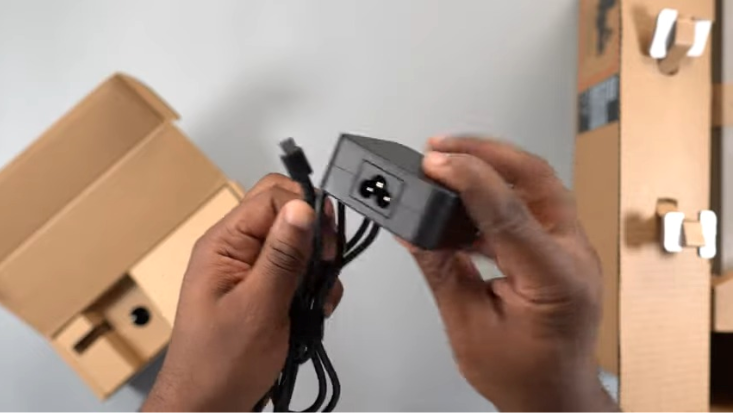 The packaging of this laptop is different, it comes in this eco-friendly box that consists of FSC mixed at 5 paper, which means the paper is sourced from reasonably managed forests and is 100% recyclable.
It comes with a 65 Watts USB Type-C fast charger that charges this laptop from 0 to 70 in 49 minutes. It also comes with a sleeve that feels good to the touch, a user guide, and a quick start guide manual.
Build Quality
It's made from aluminum alloy. The lid, which is the top part of the laptop, has been transformed into a plasma ceramic aluminum that's exclusive to Asus. The process to create the lid is so unique that no two laptops are alike. It looks great with the Asus monogram. It feels good to the touch, don't let the size and weight deceive you because this laptop is tough.
The Asus Zenbook S 13 OLED is an MIL-STD 810H device that passes and exceeds 12 military-grade test methods and 26 military-grade procedures.
Ports
Taking a look at the left side, it comes with a full-size HDMI 2.1 port that can support a 4K 60Hz monitor, and two Thunderbolt 4 USB Type-C ports that support display and power delivery. On the right side, it has a 3.5mm audio jack and a USB 3.2 Gen 2 Type-A port to connect various peripherals.
Keyboard & Trackpad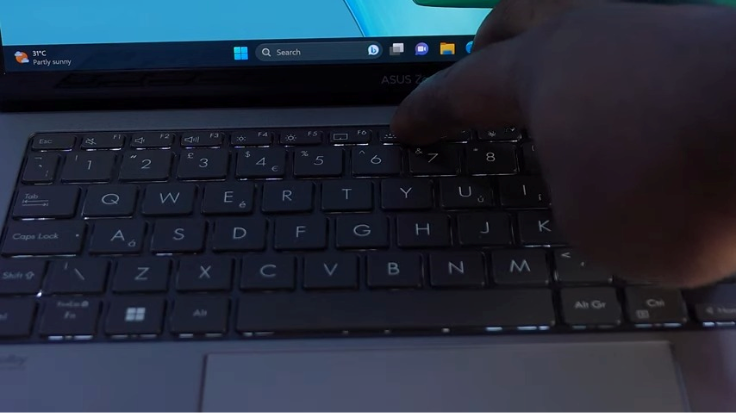 On flipping the lid open, the keyboard lifts up and helps improve your typing experience. The keyboard on this laptop feels good to type on. I like how soft it is, with a pitch of 18.7 millimeters.
The pitch is the distance between the middle of a key to the middle of another key. And with that, you will be able to type fast on this laptop in no time. The keys are backlit with three levels of brightness, and it has a function key for quick shortcuts.
The trackpad is large, smooth, and it doesn't attract fingerprints. Also, pressing the right and left key feels solid, and I like the way it sounds.
Display
Apart from how slim and lightweight this laptop is, the display is another reason why this laptop is amazing. It has a 13.3-inch Lumina OLED display with a Nano Edge panel that has a resolution of 2880 by 1800p, which means it's a 2.8k display.
Unlike other OLED panels, the Asus Lumina OLED display provides a superior visual experience. It shows a higher contrast range and a wider color range. It is Pantone validated.
It covers 100% DC IP3 color gamut. It supports digital content. It is VESA True Black certified, and it is factory calibrated to show accurate colors. Now, the peak brightness on this laptop is around 550 nits, which is standard. And with brightness like that, you should be able to use this laptop outdoors.
Now, diving into the My Asus app under customization, you can tweak the colors of the display. This is for people that know what they're doing. I'll just recommend you leave it at normal. This display emits 70% less blue light than LCD panels, so you can use it for long hours without it stressing your eyes.
Although the display has a response time of 0.2 milliseconds, which is fast, it's a 60Hz display. Also, it is not a touch-enabled display, and it can't go 360 degrees, it only stops at 180.
Processor, Video Editing & Gaming
This laptop is powered with the Tiger Lake Intel Core i7-1355U processor. It has 10 cores and 12 threads and runs at 5 gigahertz. You can also get this laptop with a 13th-gen Intel Core i5 processor. It comes in either 8, 16, or 32 gigabytes of RAM.
The one I have here has 16 gigabytes of LPDDR5 RAM, and it isn't upgradable. For storage, it comes with a 1TB PCIe Gen 4×4 SSD.
The printed circuit board size of this laptop has been reduced by 15%, and with that increase in space and thermal capacity, the overall performance has been increased by 20% compared to last year's model.
Also, the wattage has increased from the default 15 watts to 20 watts, and with that type of power, you can use this laptop to edit videos to an extent, you can use it to retouch pictures, it's good for programming, and it can handle all your productivity applications perfectly.
With the Intel Iris Xe Graphics, you can play light games, but it isn't a gaming machine. If you have an Xbox Game Pass subscription and a fast internet connection, you can play titles like Halo and Forza just fine on this laptop.
On the My Asus app and under customization, you can change the fan profile. You can set it to Performance mode, and that's when you really want to push this laptop, and Whisper mode when you want to conserve the battery.
In Performance mode, depending on what you're doing on this laptop, the fan would come on, and it gets loud.
Connectivity & Speakers
For connectivity, this laptop comes with Wi-Fi 6E, which is the latest, and with that, it gets ultra-fast upload and download speeds with great range and a stable internet connection.
The speakers on this laptop are Harman Kardon certified, and they sound great. The bass is a little bit slow, and the mids and highs are alright. You can actually make them sound a bit louder by enabling the volume booster in the My Asus app. It does make a difference.
Battery Life & Charging
The battery inside this laptop is a 63-watt-hour cell. And from my usage, it's impressive considering the size of this laptop. You should expect to get 12 to 14 hours of usage from this laptop. And if you manage to run down the battery, you can use any USB Type-C charger to charge it up or even use a power bank.
FAQ
Is Asus Zenbook S13 Touch Screen?
The Asus Zenbook S13 is not a touchscreen laptop but it has a very nice display. If you are looking for a touchscreen laptop, there are a number of other Asus Zenbook models that do have touchscreen displays.

For example, the Asus Zenbook Flip S13 and the Asus Zenbook 14 Flip are both touchscreen laptops.
How Long Does Asus Zenbook 13 Last?

The Asus Zenbook S13 OLED (UX5304) has a battery life of up to 14 hours, according to Asus. This is based on their testing, which simulates various office tasks at a brightness of 200 nits. However, the actual battery life will vary depending on the tasks you are performing, the brightness of the screen, and other factors.
Conclusion
The Asus Zenbook S13 OLED (UX5304) is an incredible laptop. It offers decent performance that can easily handle most of your productivity applications. The 1080p webcam is excellent for video meetings. And it has great battery life that charges fast. It is by no means a gaming laptop, you can use it to edit short videos, and the speakers won't blow you away.