MTN Nigeria 5G Broadband Router Price In Nigeria
MTN is the first telecom company to launch 5G in Nigeria, and when I tested it out, I was wowed. In the box, it comes with a SIM card that you will need to register, a charger, a user guide manual, and an Ethernet cable. Now, the MTN 5G modem is available for pre-order on their website. Before pre-ordering, I would suggest you check if you are within the MTN 5G coverage area.
MTN Nigeria 5G Broadband Router Price
The MTN 5G Broadband Router costs ₦50,000, and you get a whopping 100GB of data bonus on activation. This is a very mouth-watering price considering the value you are going to get for your money.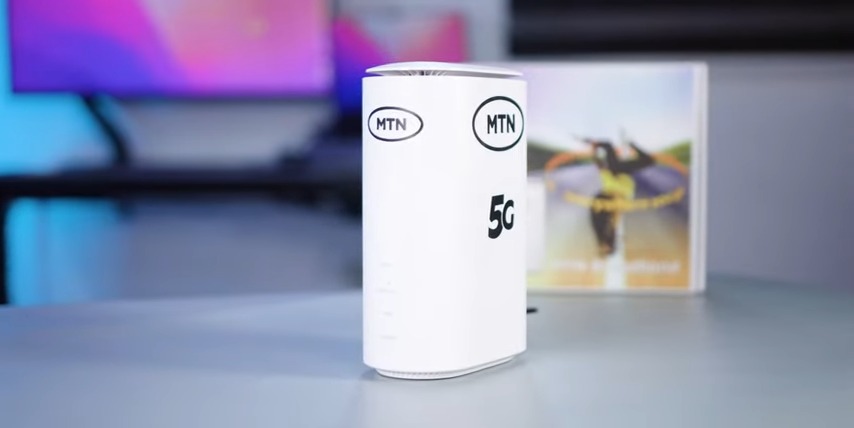 How To Pre-Order MTN 5G Router
If you're within MTN 5G coverage location and you want to be one of the first to experience 5G speed, you can go ahead and pre-order the 5G modem. The pre-order process is pretty straightforward.
Visit the MTN website by clicking here.
Select the color of the modem.
Input the quantity you want.
Tick the terms and condition box, and click on pre-order now.
Go to your cart.
click on "Proceed" to Pay.
select the MTN store you want to pick up the Router from.
Click on "Continue".
Enter your billing address, and click on "Update".
Check the "Pay Now" radio button, and click on "Make Payments.
Enter your card details and proceed.
You can connect up to 32 devices to this MTN 5G modem, and that's a lot. But the moment electricity goes off, it's going to turn off because it doesn't have a battery inside it. MTN said they will introduce a portable 5G Router you can move around with later in the future, so that's good news.
Smart Phones that Support MTN 5G
Note: You don't necessarily need the MTN 5G modem to experience 5G speed. With a 5G smartphone from Nokia, Tecno, Infinix, Xiaomi, and Huawei, and with your existing MTN 4G SIM card, if you are within the MTN 5G coverage area, you should see 5G on your smartphone, you can start browsing and downloading at 5G speeds.
iPhones and the majority of Samsung users with 5G smartphones at the moment, if you're within the MTN 5G coverage area, you won't be able to use MTN 5G because MTN is currently in talks with Apple and Samsung, and hopefully, before the year ends, a software update will fix that problem.
MTN 5G Speed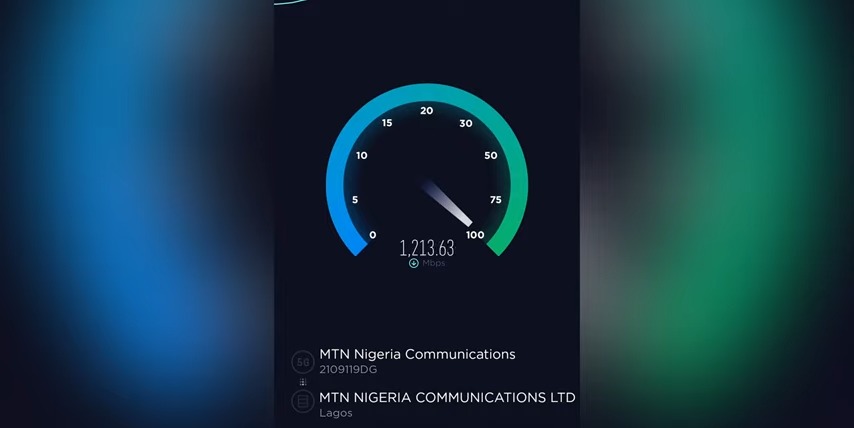 With the MTN 5G, you get speeds exceeding 1 gigabyte per second. That's like 10 times the speed of 4G. And yes, I tested it out. I downloaded apps like Instagram, WhatsApp, and TikTok, and it was instant. For Call of Duty with a file size of 2.3 gigabytes, it downloaded that game in 81 seconds, guys, that's under 2 minutes, and in my books, that's an amazing Speed.
Pros
It usually takes 4 to 5 hours to download the games I use to test out the gaming capabilities of a smartphone, and now it only takes less than 15 minutes.
Uploading a 3-gigabyte YouTube video used to take around 20 to 25 minutes, but now, 15 minutes. And playing games online with my Xbox is now possible with no lag. As a content creator, it's exactly what I need. It has leveled the playing field between myself and creators abroad. My internet speed is no longer an issue with MTN 5G.
Cons
Now, it's not all roses. MTN 5G is still in its beta phase, and the connection speed wasn't fast in some locations.
And speaking of internet speed, because it's fast, your data will deplete quickly, but that will depend on what you're doing on the internet. If you're just chatting on WhatsApp, your data balance won't go down easily.
If you have any question, you can use the comment box below. don't forget to share on social media.