Toyota Camry 2013 Price in Nigeria 
Are you planning to buy a Toyota Camry 2013 model in Nigeria, but you want to know the price range first before going to the showroom to pay for it or to know the actual amount you will budget for it? Then you are at the right place.
Knowing the price beforehand will help you plan your finance very well to avoid inconveniences. In addition to listing the prices, we are also going to tell you some of the things you need to know about the car model, starting from its specifications to fuel consumption.
Price Of Toyota Camry 2013 in Nigeria (Tokunbo)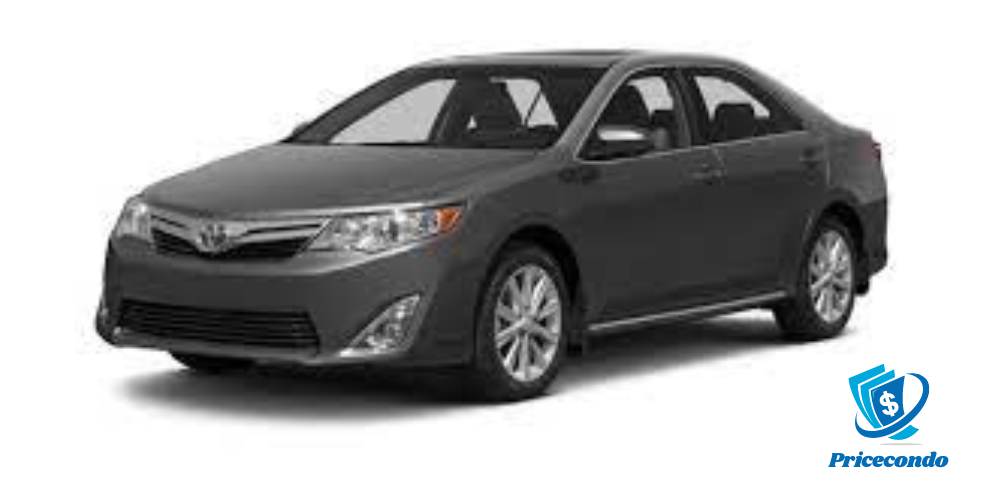 The price of a Toyota Camry 2013 in Nigeria is between ₦4.5 million to ₦6.2 million. However, it's important you know that the condition, mileage, trim level, and other factors can make the price fluctuate within this range. Make sure you do your own market survey and compare prices from different dealers before buying.
| Toyota Camry 2013 (Foreign Used) | Price In Nigeria |
| --- | --- |
| Toyota Camry 2013 (L) | ₦4,300,000 |
| Toyota Camry 2013 (LE) | ₦5,200,000 |
| Toyota Camry 2013 (SE) | ₦5,800,000 |
| Toyota Camry 2013 (XLE) | ₦6,200,000 |
Toyota Camry 2013 Price in Nigeria
CHECK OUT:
Toyota Camry 2013 Trim Levels
The 2013 Toyota Camry is available in 4 trim levels, below are the trim levels for the model.
L: The base trim level of the Camry, which includes standard features such as power windows and mirrors, air conditioning, keyless entry, cruise control, and a 6-speaker audio system.
LE: This trim level adds a few more features to the base L trim, including Bluetooth connectivity, a touchscreen infotainment system, a USB port, and a power-adjustable driver's seat.
SE: The SE trim is the sportier version of the Camry, featuring sport-tuned suspension, sportier exterior styling elements, a leather-wrapped steering wheel, sports seats, and larger alloy wheels.
XLE: This XLE trim level focuses on luxury and comfort, offering features like leather upholstery, dual-zone automatic climate control, a power-adjustable front passenger seat, heated front seats, and a premium audio system.
How To Increase the Longevity of Your Toyota Camry 2013
As a proud owner of a Toyota Camry 2013, you understand the importance of keeping your vehicle in optimal condition to ensure its longevity. Regular maintenance, proper care, and a few smart driving habits can go a long way in extending the life of your vehicle.
Regular Maintenance
Regular maintenance plays a crucial role in preserving the lifespan of your Toyota Camry 2013. By following the manufacturer's recommended maintenance schedule, you can address potential issues before they become major problems.
So many people make the mistake of driving their cars for a long time without taking them to the mechanic for routine checks, this is a very bad habit.
Engine Oil and Filter
Regularly changing the engine oil and filter is essential for maintaining the health of your vehicle's engine. Clean oil and a new filter ensure proper lubrication and prevent harmful contaminants from causing damage.
Transmission Fluid
The transmission fluid is responsible for smooth gear shifting and proper operation of your Camry's transmission system. Regularly check the fluid level and condition, and follow the manufacturer's guidelines for replacing it.
Coolant
it is very important that the engine is cooling to avoid overheating and potential engine damage. Regularly check the coolant level and quality, and flush and replace it according to the manufacturer's recommendations.
Brake Fluid
Maintaining the brake fluid at the recommended level and changing it periodically is crucial for ensuring optimal braking performance. Brake fluid absorbs moisture over time, which can lead to brake system corrosion and decreased efficiency.
Tire Care
Taking care of your vehicle's tires not only enhances safety but also contributes to its longevity.
Tire Pressure
Maintaining the recommended tire pressure helps optimize fuel efficiency and tire performance, and extends the tire lifespan. Regularly check the tire pressure and adjust it as needed.
Tire Rotation
Rotating the tires at regular intervals ensures even wear and extends their life. Consult your vehicle's manual or a trusted mechanic to determine the appropriate rotation pattern and frequency.
Wheel Alignment
Proper wheel alignment prevents uneven tire wear and enhances the overall handling of your Camry. Get your vehicle's alignment checked regularly, especially after hitting potholes or curbs.
Battery Maintenance
A healthy battery ensures your vehicle starts reliably and powers the essential electrical components. Follow these steps to extend the life of your Camry's battery:
Keep the battery terminals clean and free from corrosion.
Securely fasten the battery to prevent vibrations.
Regularly inspect the battery for signs of damage or leakage.
Check the battery's charge level and recharge or replace it when necessary.
Toyota Camry 2013 Specifications & Dimension
Engine:
Base Engine: 2.5-liter four-cylinder engine
Fuel Efficiency
EPA-estimated fuel economy for the base engine: 25 mpg city / 35 mpg highway
EPA-estimated fuel economy for the optional V6 engine: 21 mpg city / 31 mpg highway
Seating Capacity:
The Camry 2013 can accommodate up to five passengers.
Interior Dimensions
Front Headroom: 38.8 inches
Rear Headroom: 38.1 inches
Front Legroom: 41.6 inches
Rear Legroom: 38.9 inches
Front Shoulder Room: 58 inches
Rear Shoulder Room: 56.6 inches
Exterior Dimensions
Length: 189.2 inches
Width: 71.7 inches
Height: 57.9 inches
Wheelbase: 109.3 inches
Curb Weight
The weight of the Camry 2013 ranges from approximately 3,190 pounds to 3,480 pounds, depending on the trim level and optional features.
Cargo Capacity
Trunk Space: 15.4 cubic feet
When buying a Toyota Camry 2013 in Nigeria, make sure you do thorough research, inspect the vehicle very well, negotiate the price, and take necessary precautions, you can increase your chances of finding the best deal.
You can also take an experienced person with you, probably a mechanic to help you further inspect and test drive the vehicle.