Toyota Camry 2018 Price in Nigeria
The Toyota Camry is a popular mid-size sedan in Nigeria right now, and so many Nigerians have been buying it because of its cool features, of which the 2018 model is not left out. It comes with a sleek design and impressive features that Makes people always want to buy it.
If you go out the street of Lagos and other states in Nigeria, you will probably see them in their numbers. In case you want to check out the price of the Foreign Used Toyota Camry 2018 model in Nigeria, We have provided it below, including the Nigerian used price.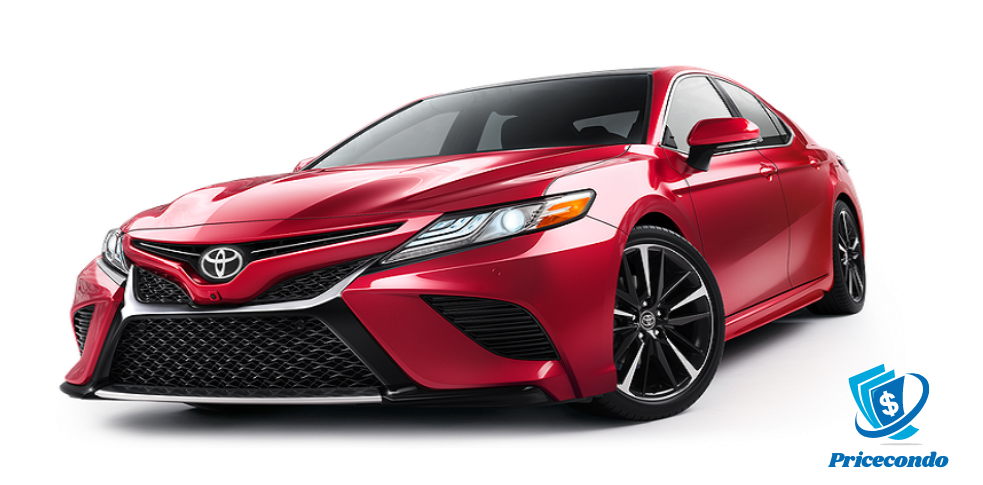 (Tokunbo) Toyota Camry 2018 Price in Nigeria
If you want to buy a foreign used Toyota Camry 2018, commonly known as Tokunbo in Nigeria, the price starts from ₦9 million to ₦13 million depending on the car's condition, mileage, and other factors that are usually considered.
| (Tokunbo) Toyota Camry 2018 | Price in Nigeria |
| --- | --- |
| 2018 Toyota Camry (L) | ₦8,677,700 |
| 2018 Toyota Camry (LE) | ₦8,863,000 |
| 2018 Toyota Camry (SE) | ₦9,303,000 |
| 2018 Toyota Camry (XLE) | ₦10,496,300 |
| 2018 Toyota Camry (XSE) | ₦12,881,500 |
How Much is Toyota Camry 2018 in Nigeria?
CHECK OUT:
Nigerian Used 2018 Toyota Camry prices
If you prefer a Nigerian used 2018 Toyota Camry, you can buy it starting from ₦4 million to ₦6 million. It's important you know that buying a locally used car may come with some risks, such as hidden damages, mechanical issues, and low resale value.
Therefore, it's advisable to check the car and test drive it before making payment, you can actually take an experienced car mechanic to test drive it for you.
Maintenance of Toyota Camry 2018 in Nigeria
The Toyota Camry 2018 is actually one of the cheapest cars to maintain in Nigeria, no one competes with Toyota when it comes to having cars with low cost of maintenance. In fact, that's why most middle-class people in Nigeria actually buy it.
just like any other car, the Toyota Camry 2018 requires regular maintenance to ensure optimal performance and longevity. Some of the maintenance services include oil changes, brake pad replacements, tire rotations, and engine tune-ups.
It's important to follow the manufacturer's recommended maintenance schedule and use genuine Toyota parts and fluids. Regular maintenance can help you prevent unforeseen damages which will cost you more money. Maintaining your car regularly will not only improve fuel efficiency but will also extend the car's lifespan.
Toyota Camry 2018 Features
Engine
2.5-liter 4-cylinder engine with 203 horsepower
3.5-liter V6 engine with 301 horsepower
Transmission
8-speed automatic transmission for the 4-cylinder engine
6-speed automatic transmission for the V6 engine
Fuel Efficiency
29 city / 41 highway mpg for the 2.5-liter 4-cylinder engine
22 city / 33 highway mpg for the 3.5-liter V6 engine
Dimensions
Length: 192.7 inches
Width: 72.4 inches
Height: 56.9 inches
Wheelbase: 111.2 inches
Other Features
Front-wheel drive
Hybrid version with a 2.5-liter 4-cylinder engine and electric motor
A Standard 7-inch touchscreen infotainment system
Apple CarPlay and Android Auto
Blind-spot monitoring and rear cross-traffic alert
Adaptive cruise control and lane departure warning
Just like I said earlier, before making payment for that particular car, make sure you test drive it properly, and if you don't know much about cars, you can look for any experienced mechanic within your area to help you check the vehicle.
Make sure you buy from trusted car dealers so that you can be able to resolve any issues when they come up, trusted car dealers in Nigeria protect their reputation more than anything, so they can't actually give you a vehicle that will drag their brand name in the mud.